Halloween approche, et comme tous les ans, c'est l'heure de l'Oktorrorfest sur le blog des Téléphages Anonymes, avec au programme un marathon de cinéma fantastique et d'horreur pendant tout le mois d'Octobre, et la première quinzaine de Novembre...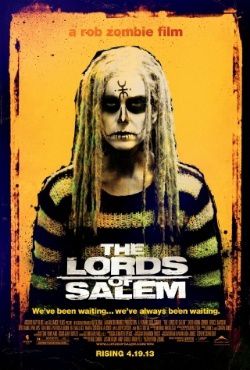 Lords of Salem :
À Salem, une DJ radio reçoit une boîte mystérieuse contenant un disque vinyle évoquant les heures les plus sombres de la sorcellerie...
Un film de clippeur : ça ne raconte pas grand chose, c'est particulièrement axé sur le visuel et l'atmosphère, et ça tombe dans le kitchouille risible quand Rob Zombie balance des hallus théâtrales et visuelles dignes d'un mauvais clip de son groupe (le Passe-Partout tentaculaire démoniaque, aouch).
1.5/6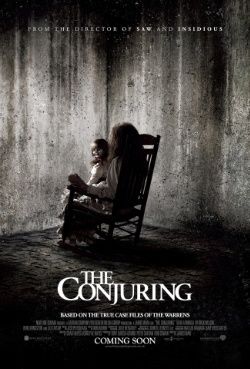 The Conjuring :
Au début des années 70, le couple Warren enquête sur un cas de hantise qui frappe une famille...
J'avais déjà trouvé Insidious formellement intéressant, mais fortement inégal, et donc sans surprise, j'ai trouvé que The Conjuring était dans la même veine, et finalement assez calibré. Rien de vraiment neuf sous le soleil, pour un film bien casté et réalisé, mais qui m'a laissé plutôt de marbre, à un moment ou deux près.
2.5/6