Halloween est arrivé, et comme tous les ans, c'est l'heure de l'Oktorrorfest sur le blog des Téléphages Anonymes, avec au programme un marathon de cinéma fantastique et d'horreur pendant tout le mois d'Octobre, et la première quinzaine de Novembre...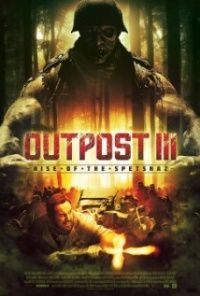 Outpost 3 - Rise of the Spetsnaz :
Des spetsnazs, des nazis, des zombies... la routine.
Pas vraiment accroché à ce troisème opus. Autant j'avais bien apprécié l'épisode précédent, autant les personnages de celui-ci sont à l'image du film : ternes et redondants. Et à force de faire dans le terne et le boueux, le tout devient lassant, malgré les efforts de la prod pour proposer de l'action.
2/6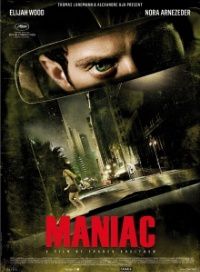 Maniac (2012) :

Elijah Wood en tueur psychotique pitoyable, traumatisé par sa mère, et qui scalpe des jeunes femmes à New York, avant de s'éprendre d'une photographe française.
Remake (d'un film que je n'ai pas vu), filmé par un français (dont le précédent opus était tout sauf mémorable), et très stylisé, tant par l'abus de vue subjective (constante), que par la bande-son 80s, et les effets visuels. On adhère ou pas, mais c'est un peu trop racoleur à mon goût (des looks racoleurs, des sfx too much, une mise en scène too much), et les ruptures de POV ne sont pas très logiques.
3/6 pour l'exercice de style.