Halloween est arrivé, et comme tous les ans, c'est l'heure de l'Oktorrorfest sur le blog des Téléphages Anonymes, avec au programme un marathon de cinéma fantastique et d'horreur pendant tout le mois d'Octobre, et la première quinzaine de Novembre...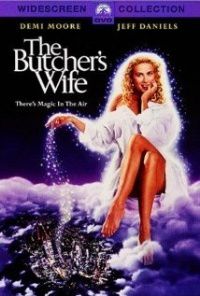 La Femme du Boucher (The Butcher's Wife) :

Une jeune femme clairvoyante cherche l'âme soeur, et s'installe à New York, où elle commence à influencer l'entourage de celui qu'elle a épousé, et trouve le vrai élu de son coeur.

Comédie romantique surnaturelle tout droit sortie des 80s (ou presque), avec Jeff Daniels et Demi Moore en blonde (pas un choix très judicieux) ; pas très intéressant ni consistant, d'autant que Demi Moore joue souvent son perso comme une attardée avec un accent bizarre, et que la morale du truc (le boucher est rondouillard, dégarni et vieux = il ne peut pas être l'âme soeur de l'héroïne, voyons...) est discutable.

1.25/6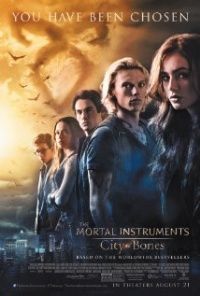 The Mortal Instruments - City of Bones :
Une jeune femme découvre qu'elle est l'héritière d'une lignée de guerriers aux pouvoirs surhumains, destinés à défendre le monde contre une armée de démons.
De l'urban fantasy pour djeunes typique, peu inspirée, avec une héroïne assez quelconque, un triangle amoureux obligatoire, blablablabla : ça ressemble à du gros patchwork d'intrigues en carton, toutes recyclées sans inspiration, c'est filmé mollement, sans saveur, c'est interminable, bref, passons.
1.5/6 pour les effets spéciaux généreux.