Halloween approche lentement, et comme tous les ans, c'est l'heure de l'Oktorrorfest sur le blog des Téléphages Anonymes, avec au programme un marathon de cinéma fantastique et d'horreur pendant un peu moins de deux mois, de mi-Septembre à début Novembre...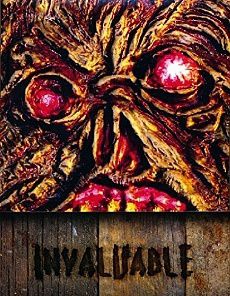 Invaluable : The True Story of an Epic Artist :
Un documentaire rigolard, assez fauché, et globalement anecdotique sur Tom Sullivan, spécialiste en effets spéciaux ayant officié sur les deux premiers Evil Dead de Sam Raimi (dont il a créé le Necronomicon), et partiellement sur le troisième.
C'est tourné sans le moindre budget, les interviews sont faites sur un coin de canapé ou entre deux dédicaces en convention, tout le monde est interviewé sauf Tapert et Raimi, et dans l'ensemble, ça sert pas mal la soupe (non sans raisons) à Sullivan, puisque c'est lui-même, en compagnie du réalisateur du documentaire, qui mène bon nombre de ces interviews.
Plutôt à réserver aux passionnés de la saga, et aux fanatiques d'effets spéciaux, et ce même si ça s'attarde probablement un peu trop sur la vie et les problèmes de Sullivan pour vraiment totalement satisfaire ces derniers.
3.75/6