Et voilà, l'Halloween Oktorrorfest 2015 est enfin terminée sur le blog des Téléphages Anonymes, et cette année, ce sont 225 titres qui ont été chroniqués par mes soins au cours de ces deux mois de cinéma fantastique et d'horreur.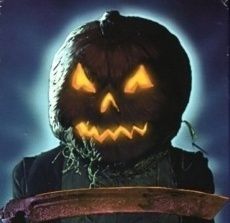 Comme toujours, énormément de bouses et autres navets sont passés devant mes yeux, qu'ils soient dans le genre found-footage, possession/exorcisme, anthologies, ou encore films de zombies ; comme l'année dernière, très peu de nouveautés 2014/2015 valent vraiment le déplacement (une note de 4/6 ou supérieure), mais on peut tout de même noter Deathgasm, Wyrmwood, Vampires en toute intimité (titre français de merde), ou, plus surprenant (en cela que je n'en attendais strictement rien), The Diabolical.
Dans la catégorie "entre deux" (à savoir ces films inégaux, mais qui méritent quand même le coup d'oeil, et notés entre 3 et 3.5/6), on retiendra surtout quelques quasi-réussites honorables qui attirent la sympathie grâce à une approche, une distribution ou un concept accrocheurs, comme Gravy, Last Shift, Catacombes, It Follows (qui malgré ses nombreux défauts et sa surhype critique reste un moment de cinéma intéressant), et Digging Up The Marrow.
Et puis n'oublions pas ces métrages plus anciens, qui peuvent s'avérer des découvertes agréables et inattendues : Juan of the Dead, Derrière le Masque, Sanitarium, Eddie, Judas Ghost, Necromentia ou encore The Whisperer in Darkness. Pas forcément toujours des chefs d'oeuvre, mais de bons moments à passer pour les amateurs de genre un peu curieux...
Quoi qu'il en soit, me voilà rassasié du genre pour une nouvelle année complète, jusqu'à l'Oktorrorfest 2016 ; et promis, l'année prochaine, je ferai un tri plus sélectif avant de me lancer dans ce marathon !
Dans l'intervalle, vous pouvez toujours retrouver ces 225 chroniques (ainsi que toutes les chroniques des années précédentes) sur cette page dédiée (aussi accessible par le menu/index de haut de blog), ou bien directement cliquer sur ces petites balises bien pratiques, au cas où seule la cuvée 2015 vous intéresse :
Et maintenant que l'Oktorrorfest 2015 est terminée, retour temporaire du blog à la rubrique "Un film, un jour (ou presque) !", pour quelques films récents pas encore chroniqués par mes soins, dont les critiques vont remplir ces pages jusqu'à fin Novembre.
Car avec le premier Décembre commencera le Christmas Yulefest 2015, et son marathon quotidien de films de Noël en tous genres (avec probablement une petite exception pour la sortie du prochain Star Wars).