Pour le moment, la saison 14 de Chikara est une déception de taille : You Only Live Twice et Quantum Of Solace n'ont pas convaincu, Diamonds Are Forever a à peine remonté la moyenne, mais Goldfinger et The Living Daylights ont très rapidement ramené le tout vers une médiocrité qui enchaîne les matches sans intérêt dérivés de Wrestling is..., et qui manque clairement de liant, de direction et d'énergie...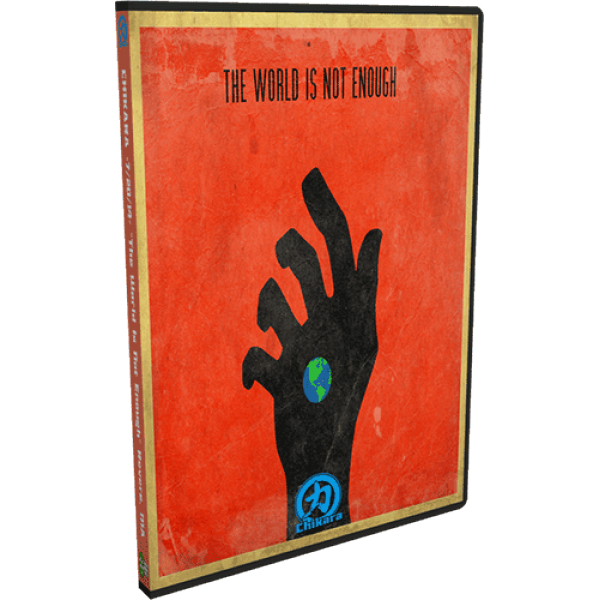 Chikara - 14x06 - The World is Not Enough (20/07/2014) :
- Promo amusante de 3.0.
- 3.0 vs Odditorium. Tag match semi-comique, de moins de sept minutes. RAS.
- Une thumb war entre des membres du public. Presque aussi long que le match d'avant, et sans intérêt aucun.
- Archibald Peck vs Ashley Remington. Pas mal de meublage en pré-match, dont un arbitre pris en sandwich dans un bro-hug entre les catcheurs. Sinon, principalement de la comédie amusante, sans plus.
- The Flood vs Icarus, Spectral Envoy & Osirian Portal. Un tag match bordélique et assez quelconque.
- Missile assault Ant vs Shynron. Un quasi-squash par Shynron. Moins de deux minutes. Inutile.
- Pieces of Hate vs Throwbacks. Title match, 2 out of three falls. Affrontement très solide, mais qui manquait peut-être d'une dimension plus épique et mémorable.
- Eddie Kingston vs Jervis Cottonbelly. La routine habituelle, avec Kingston qui refuse de se battre, jusqu'à ce qu'il en ait assez, et DQ sur intervention de deux sbires de Jimmy Jacobs qu'il démolit. Bon gros bof.
- Arctic rescue Ant vs Worker Ant. RAS, un match plat, et pas particulièrement intéressant.
- Baltic Siege vs Bloc Party, Elimination "Flag" Match. Un match semi-comique sympathique, mais hautement oubliable.
- Deucalion vient démolir l'Estonian Thunderfrog en post-match, avec son finisher pourri. Meh.
---
Et paf. Voilà. On enlève les matches comiques et les squashes, qui ne servent qu'à meubler, et on se retrouve, dans l'absolu, avec un seul match valant le coup d'oeil : Pieces of Hate vs Throwbacks. C'est la deuxième fois que PoH volent le show, et qu'aucun autre affrontement ne se montre à la hauteur... vite, vivement les King of Trios 2014, parce que là, ça devient inquiétant.