You Only Live Twice, le premier show de la saison, ne m'avait pas convaincu ; Quantum Of Solace, encore moins. Diamonds Are Forever, cependant, avait un peu remonté le niveau, sans s'avérer cependant très marquant. Malheureusement, Goldfinger avait ramené la compagnie sur le territoire des shows plats et sans enjeux...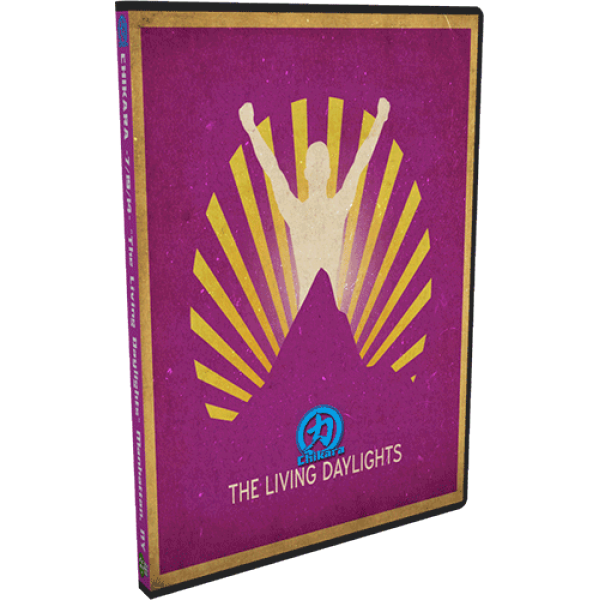 - Public motivé, dans un night-club très sombre à l'éclairage bleu-nuit.
- The Batiri vs Hack & Slash vs Mr. Azerbaijan & Wild Boar of Moldova vs The Colony, 4-way Elimination tag. Match assez brouillon tant que H&S, assez peu expérimentés, sont dans le ring, et puis ça se finit, forcément, par un Batiri vs Colony tout à fait honorable... m'enfin bon, c'est une ouverture de carte pépère.
- Meublage, avec 3.0 qui vient organiser un combat de pouces entre deux spectateurs dans le ring.
- ADR Jr Juan Francisco de Coronado vs Eddie Kingston. Un remake du dernier match d'Eddie, avec Kingston qui refuse de se battre, traîne les pieds, et finit par abandonner histoire de se débarrasser du match. Mouais.
- Silver Ant vs Missile Assault Ant. Quelques moments brouillons, mais sinon, un match technique très solide, à défaut d'avoir énormément de momentum.
- Flood vs Baltic Siege & Throwbacks. Un multi-men tag bordélique, mais pas désagréable. En post-match, Thunderfrog met Tursas hors d'état de nuire d'un coup de marteau magique.
- Pieces of Hate vs Osirian Portal. Un excellent tag match très dynamique et acrobatique, mais malheureusement un peu victime de l'éclairage médiocre de la salle, qui plonge dans le noir les quatre coins du ring.
- Chuck Taylor vs Ashley Remington (et ses bimbos). Un comedy match sympatoche, sans plus (soit exactement la même chose que durant le premier show de la saison).
- Wrecking Crew vs Spectral Envoy. Un match 4 vs 4 assez tranquile et routinier. Rien de mauvais, mais rien de très marquant non plus.
---
Hormis l'exhibition technique des deux fourmis, et le tag match entre Pieces of Hate et le Portal, ce show est à nouveau un grand trou noir techniquement honorable, mais absolument peu mémorable. Ça commence à devenir une habitude, cette saison, et ça m'inquiète un peu.